I interviewed Daniel Sloss a few weeks back for the Boston Globe when he came to town with his new show X, a deeply funny and sometimes devastating look at masculinity and the #MeToo movement. You can find that piece in the archives at bostonglobe.com in the February 21 edition. There are two segments I wanted you to hear that didn't make the final story. The first is about offensive jokes, and the second is about "dad jokes," some of the dumb things that make Sloss laugh, and why didn't wind up being a squeaky clean TV comic. Sloss has never been one to shy away from a joke that might offend someone. He's not looking specifically to offend anyone, but he loves making an audience uncomfortable. I asked him about this, and he had a great response, much of which was unprintable for the Globe.
Sloss has a tendency to say he's not very smart, even though he has a lot of what I think is pretty smart material. He was quick to say that while he is a curious person and might study a subject to inform himself, he never went to university and he can't change a fuse. He also talked about the silly and stupid things that make him laugh, something I have found isn't uncommon amongst even the sharpest of comics. He now appreciates his dad's humor because he sees how it tortures others the way it tortured him as a kid. We also spoke about how some of his first big breaks came from television appearances for which he had to work clean, and how he had to leave that behind to become the comic he is now.
To find out more about Sloss, his Netflix specials, and where he'll be appearing next, go to www.danielsloss.com.
You can listen to and download the podcast from the player below, or subscribe/review on iTunes, Stitcher, or Google Play. Enjoy!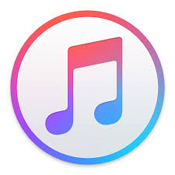 Subscribe to the DoT Podcast on iTunes! [/caption]