This week's episode is a conversation with Michael Gerber, publisher and editor of humor and satire magazine The American Bystander. There are hundreds, maybe thousands or more places to get satire and humor online. But The American Bystander is the one place dedicated to it in print. You can subscribe to a PDF version, but everything flows from the print version – its design and construction are part and parcel of its identity. It's a throwback, most recognizably to The National Lampoon, but in a long tradition that included magazines like Punch and Spy. This is the vision of the magazine's publisher and editor, Michael Gerber.
Gerber and I spoke about this long tradition, and the Bystander's impressive array of contributors, including Michael Ian Black, Al Jean from The Simpsons, Merrill Markoe from Letterman, Drew Friedman from MAD, M.K. Brown from the Lampoon, and even former US Poet Laureate Billy Collins. You can probably tell from that list that the Bystander isn't established on the sense of humor of just a few people controlling everything. It casts a wide net in terms of format and sensibility. That's something Gerber believes will make it more durable and not seem quite as dated as its predecessors when, somewhere down the road, we look back on these early years of its existence.
Of course, Gerber had a life before Bystander as a humorist, author of many books including the Barry Trotter series of Harry Potter parodies. We talk about his own history, and even touch on his changing attitude towards horror as a former fan, and how similar humor and horror can work in a mechanical sense. That's mixed up in a discussion of the difference between your comedy brain and your regular, every day brain, and how the comedy brain can be more reductive and in some cases, even cruel. Gerber has a lot to offer, and the conversation skitters into a lot of different corners. This likely won't be the last time we speak for this podcast.
You can subscribe to and support The American Bystander through its Patreon account, which you can find at www.americanbystander.org. Start looking for issue ten next week, and you can keep up with the latest American Bystander news on their Facebook, Twitter, and Instagram.
This week's featured track is "Como Minimo" by next week's guest Micropixie from her upcoming album, Dark Sight of the Moon, out April 9. Micropixie, an alter-ego of Neshma Friend, is an outsider character, an alien come to Earth trying to understand why we treat each other so poorly. I say "an" alter-ego instead of "the" alter-ego, because Neshma also inhabits Micropixie's Earthling counterpart, Single Beige Female, a woman trying to grow and prosper amid her own struggles to understand her fellow humans. We go in-depth on these characters on next week's episode, and she explains this much, much better than I do. I would strongly suggest listening to all of Micropixie's music with a nice pair of headphones so you can get the full effect of the layered sound, and so you can catch everything she has to say.
This particular song is a good example of that. "Como Minimo" translates to "at the very least," or "at the minimum," and the message is "yes is the minimum." In other words, fellas, you need to do more. As Micropixie sings, if the mantra is "boys will be boys," that will eventually turn into "men will be creeps." But it's just locker room talk right? Which is boorish at best. The Department of Tangents Podcast with Micropixie is out next week, and the album Dark Sight of the Moon is out April 9th. 'Til then, enjoy this preview.
You can listen to and download the podcast from the player below, or subscribe/review on iTunes, Stitcher, or Google Play. Enjoy!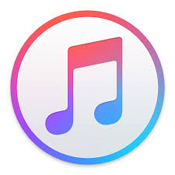 Subscribe to the DoT Podcast on iTunes! [/caption]