If you are used to our usual theme song, do not adjust your iPod at the beginning of this episode. This week, we open music from this week's guest conversationalist, Micropixie. It is the title track to her latest album, Dark Sight of the Moon, and yes she does realize that sounds like another album you may have heard of. Throughout this episode, you will hear a few other songs sprinkled into the mix, including "Nocturnal Concrete Mountaineering" from her first album, Alice In Stevie Wonderland, as well as "New Year's Day" and "Back To Our Future" from the new one.
Micropixie is one alter ego of musician, artist, and self-identifying intergalactic pop tart Neshma Friend. Micropixie is an alien come to Earth to study humans, perplexed at our behavior towards one another. She is not alone. Friend's other alter ego, Single Beige Female, isn't having a good go of it, either. Through the eyes of these characters, Friend is both pointed and playful, taking on weightier topics like gender politics and global conflict. And she does all of that over instrumental tracks that are laidback and groovy. As I say later on in this interview, this is definitely headphone music, ideal for a good set of old fashioned cans on a home stereo. Or these days, some noise-cancelling headphones Bose or Beats. Either way, this music demands your attention.
We start the conversation talking about one of Friend's earlier jobs, exchanging currency for tourists in Paris, which she did not enjoy nearly as much as making music. You can find out more about what she's up to at micropixie.com, and search for her on Facebook and Twitter. She's be hosting an album release party at Hyde Street Studios in San Francisco on April 9. Dark Sight of the Moon will be available as a BandCamp exclusive on April 12 and will get a wider release on April 26.
Our featured track this week comes from comedian Jess Salomon, whom you may remember as our guest on episode 54 of the Department of Tangents Podcast. Salomon has an interesting back story. Before she started comedy, she studied law and worked for a U.N. tribunal on war crimes. A Canadian transplant, she now lives in New York, where she recorded this album in November at the New York Comedy Club. Her comedy can be political, but also a bit silly, as you'll hear on this track, "Duels." The album is called All the Best Choices, and it was released earlier this week. Find out more about Jess at www.jesssalomon.com, and look for her on Facebook, Twitter, and Instagram.
You can listen to and download the podcast from the player below, or subscribe/review on iTunes, Stitcher, or Google Play. Enjoy!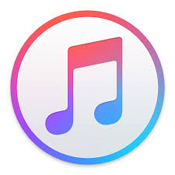 Subscribe to the DoT Podcast on iTunes! [/caption]