I have known Perry Serpa for several years as a press guy. He has been a regular in my inbox, sending me notices about new music. A couple of years ago, I was surprised when he sent me a press release about his own music, helming a band called The Sharp Things. After doing my homework, I found out he is a skillful pop and rock craftsman, and I featured a print interview with him about Everybody Everybody on the Department of Tangents blog.
Then, a couple of months ago, I got an e-mail detailing his latest album, Wherefore Art Thou? I had just gotten used to Serpa as himself, the musician. And with this album, he changed identities yet again. Serpa is a big fan of the Nick Hornby book, Juliet, Naked, which is about a retired rock star named Tucker Crowe, his biggest fan, Duncan, and his long-suffering partner, Annie. Duncan is active on a community board of "Crowologists," fans who obsess over Crowe's music, especially his masterpiece, Juliet, and where he might have gone since he stopped making music. Hornby names every track on Juliet in the book, describes several songs, and even provides a few lyrics.
All of this began to roll around in Serpa's head as he read the book, and then read it again. He started to write the songs on Juliet, or at least the tribute album Hornby mentions, Wherefore Art Thou? After a few years of letting all of this digest, writing and rewriting and recording, Serpa released his album in October. It's as all-over-the-map stylistically and dynamically as Hornby describes, and consequently, very much in line with what Serpa does with The Sharp Things. There is the country duet, "Dirty Dishes," the Dylan-esque rocker "And You Are?," the fuzzed out "The Twentieth Call Of the Day," and the epic album closer, "You and Your Perfect Life."
I caught up with Serpa by Skype to talk about the mind trip of paying tribute to an album and artist that don't exist, and what's next for the project. After the conversation, stick around to hear this week's featured track from Serpa's album, "You and Your Perfect Life."
You can listen to and download the podcast from the player below, or subscribe/review on iTunes, Stitcher, or Google Play. Enjoy!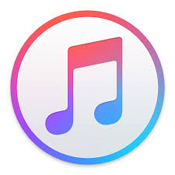 Subscribe to the DoT Podcast on iTunes! [/caption]