Jessica Pilot has one of the best jobs in the business. She finds stand-up comedians for The Late Show with Stephen Colbert and helps them perfect their set for television. That means watching as much stand-up comedy as she possibly can, at festivals, in clubs, or, every once in a while, in a pizza shop. As I am recording this voiceover now, she is out scouting at the Just For Laughs Festival. It's a dream job in a lot of ways, but it is still a job. There is a lot of work involved in getting a five or six-minute set together, and it can take months before a comic gets on the show.
Pilot is also a writer, who has been published in Splitsider, Esquire, Vanity Fair, and other publications, and she did a video series for the Village Voice called This Is Stand-Up, which caught the eye of her eventual boss at The Late Show. We talk about a couple of things she's got coming up – an essay for Splitsider and a new project on dangerous comedy with frequent Sacha Baron Cohen collaborator Larry Charles which should be out on Netflix next year. Plus you can catch her on the second season of the CNN documentary series The History of Comedy on August 19.
We also got into details about how she works with comedians, what might make a comic right for the Late Show, and how much comedy means to Pilot. It's a barometer for mental health – if her sense of humor fails her, that's when she knows something's wrong. Luckily, that is not often the case. We start off talking about how not being a performer herself helps her do her job better. Find out more about Pilot on her Web site or follow her on Twitter.
This week's featured track is "El Camino De Oro" from Walter Salas-Humara's upcoming solo album, Walterio, out August 10 on Rhyme & Reason Records. Salas-Humara leads the pioneering Americana band The Silos. If you know the band, then you likely have a long history with Salas-Humara's mix of roots and punk, dating back to the mid-to-late 80s when the band first surfaced. If you don't know them, then you're in for a treat. Go back and pick up any album in their catalogue, really, but especially Cuba or the self-titled album. If you can find it, give a listen to The Setters, his collaboration with Alejandro Escovedo and Michael Hall. In those early days, the genre went by a bunch of different names – alt.country or cowpunk. The magazine that best covered the music, No Depression, used to change its tagline every issue. What a lot of those bands, including the Silos, found was the common ground between punk and country. The immediacy of a small group of people playing their hearts out.
It helps if you're a fantastic songwriter, and Salas-Humara certainly is that. He has constantly pushed forward in his abilities with melody and arrangement, but he has never lost touch with raw rock and roll or the sense of romance that has made that early work endure throughout the decades. You can hear that in this track, "El Camino De Oro," which translates into "The Golden Path." I haven't heard the full album yet, but this is an extremely good omen.
You can listen to and download the podcast from the player below, or subscribe/review on iTunes, Stitcher, or Google Play. Enjoy!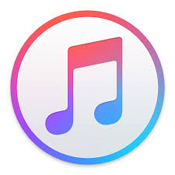 Subscribe to the DoT Podcast on iTunes! [/caption]