Myq Kaplan's mind is in constant motion. If you saw him early on in his career, you might have caught him in a constant barrage of one- and two-line jokes, all quick-witted stuff that would flit from one premise to the next. Over the years, Kaplan has retained that rhythm, but he has developed the ideas more. Those smaller bits are woven around a larger theme, as with last year's No Kidding in which Kaplan explored his lack of desire to have kids.
Kaplan is about to bring his next show, All Killing Aside (A Work In Progress) to the Soho Theatre in London July 27 and 28, and from there to the Edinburgh Festival Fringe where it will play through most of August. When I caught up with him for a post-show chat at a local restaurant in Boston last month, he was still working on that show. But he tossed it all out the window to try out new material for the hometown crowd at The Gas, a weekly indie comedy show at the Great Scott rock club. "The most fun is in the motion, the creation," he says. "The moments where a new thing gets a laugh."
We talked about which he liked better – performing a carefully crafted one-person show or riffing new material, about the new show, and about his unrelenting positivity. There are two things you can rely on to get from Kaplan's social media – snappy jokes and personal affirmations. He's a joy to be around and it's fun to watch him work. You can see him at the Soho Theatre in London July 27 and 28, and then at the Edinburgh Festival Fringe August 1-26 at Underbelly in Bristo Square. Find out more about Kaplan's tour dates, albums, and podcast at MyqKaplan.com.
This week's featured track is "The Cally," a track from English folk duo The Rails from their new album Other People, released June 29th. This is a highly pedigreed band, made up of wife and husband Kami Thompson and James Walbourne. Kami Thompson is the daughter of Linda and Richard Thompson. She released her full-length debut as a singer/songwriter, Love Lies, in 2011. James Walbourne has an enviable resume as a guitarist, having been a member of Son Volt, The Pogues, The Pernice Brothers, and Ray Davies' touring band, and he's currently the lead guitarist for The Pretenders. I saw on Discogs the band released an EP called Habit under the name Dead Flamingoes in 2001. I have to commend the name change to The Rails for their 2014 full-length debut, Fair Warning.
There are a lot of great songs on this album, but this one I can feel in my bones. It's the first track, and made me a fan right away. Walbourne wrote it as a tribute to his grandfather Sindey, who would tell him stories about The Cally Pub on London's Caledonian Road. But it's also a memorial for a pre-gentrified London, a theme that works its way through a few songs on the album. "The Cally" is both defiant and melancholy, a declaration that however ephemeral a time and place may be, it can still live in your heart. The new album is called Other People, and you can find out more about it at TheRailsOfficial.com.
You can listen to and download the podcast from the player below, or subscribe/review on iTunes, Stitcher, or Google Play. Enjoy!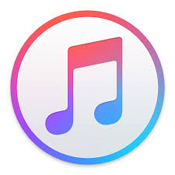 Subscribe to the DoT Podcast on iTunes! [/caption]