If you caught Zeshan B on The Late Show with Stephen Colbert a couple of weeks ago, you know how powerful a soul singer he is. On that show, he covered the George Perkins civil rights anthem "Cryin' In the Streets," which he also recorded for his debut album, Vetted. Zeshan can soar and swing, and he did that when I caught up with him at Sonia in Cambridge, Ma a week after that appearance, ripping through a dozen tunes at a late-night show.
The set list drew heavily from the new album, with outstanding versions of "Hard Road To Travel," "Ain't No Love In the Heart of the City," "I'm At the Breaking Point," "You Don't Miss Your Water," and "Meri Jaan," a gritty Chicago blues sung in Urdu. Toward the end of the set, he said he was going to try something a little different. He was tentative in his introduction, explaining the song was suggested to him and he doesn't normally do it. He and the ban then launched into Italian composer Ernesto De Curtis's "Tu ca nun chiagne," a song people would associate with the likes of Luciano Pavarotti or Enrico Caruso. Zeshan needn't have worried. His voice was clear and strong, and the crown might now have known what hit them, but they were appreciative.
I sat down with Zeshan before the show in the green room in Sonia. He had just finished soundcheck and was trying to finish dinner while the opening act played, so my apologies to Zeshan and the listening audience if you hear him finishing up a bite when he answers a question. We discussed the politics behind "Cryin' In the Streets," which was written as a reaction to Martin Luther King, Jr's assassination, and why he thought it fit into current events. I'm glad we got to talk about his musical roots, from his father's soul records to the Indo-Pakistani music he grew up with, and some history about his harmonium.
After the conversation, stick around for some new comedy from Ray Harrington. Harrington is a great comic. He can be pointed and amiable at the same time, as on this track, "Vanilla Folders," from his new album, Overwhelmed, out September 8.
You can listen to and download the podcast from the player below, or subscribe/review on iTunes, Stitcher, or Google Play. Enjoy!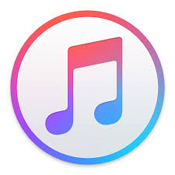 Zeshan B: August 17, 2017 at Sonia