The throngs will be out in force for Black Friday sales today, along with some brave record nuts looking for some vinyl candy for the second Record Store Day of the year. Yes, there is some base consumerist pandering to this (two a year?). But it hits me right in the gut anyway. I am happily pandered to on Record Store Day, gleefully even. I get to see all the other like-minded folks helping to pack the local music stores that have survived. It feels like a community to me. There is plenty to look forward to this year. Here are a few releases on my list, including the quantity that has been pressed. Find the full schedule on the Record Store Day site.
7" Singles:
1. Alice Cooper – Live From the Astroturf
This features two songs from the reunion of the surviving members of the original Alive Cooper group at Good Records in Dallas on 10/6/15 – "I'm Eighteen" and "Is It My Body." This may be a preview of things to come, as there were reports earlier this year that Cooper was working with the guys on new music. Quantity: 2500
2. The Cars – "Just What I Needed"
A cool collector's item for Cars fans, a picture disc featuring "Just What I Needed" and "I'm In Touch With Your World." Quantity: 2000
3. The Kinks – "Til Death Do Us Part," "God's Children," "The Kinks"
The Kinks are usually well-represented on Record Store Day, and this year they will have three 7" EPs plus an LP (see below) on the shelves. The "God's Children" EP includes songs from the soundtrack of Percy, which has never been released in the US. Quantity is 2500 for each.
4. Bob and Doug McKenzie – "12 Days of Christmas"
This is high on my list of must-haves. I used to love hearing this on the radio when I was a kid. I was always a comedy fan, but when I came to rock and roll in junior high, Rush was part of the reason. The b-side here is "Take Off," featuring Geddy Lee. Bob and Doug McKEnzie and Rush was an irresistible combination of comedy and rock favorites. And "Take Off" was just featured repeatedly on an episode of Ash Vs. Evil Dead, so now I've got the comedy/music/horror trifecta. Plus, red vinyl. Quantity: 3000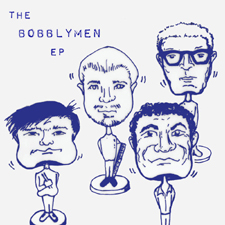 5. Mike Watt – The Bobblymen EP
Watt just released a fantastic live album covering his '95 tour in support of his first solo album, ballhog or tugboat? He looks back again on this three-song EP, featuring three songs he wrote for The Minutemen and never released, recorded with a band of musicians from his more recent projects dubbed The Bobblymen. The songs are "Statement," "Slots," and "Art Analysis." This is listed as an "RSD Limited Run/Regional Focus Release," so you may need to get out there early if you're looking for it. Quantity: 1000
6. Frank Zappa and the Mothers of Invention – "How Could I Be Such A Fool?"
Zappa fans are drowning in reissues and archival releases, and there's a lot more to come. It's almost a tradition to pick up a new odd-colored Zappa 7" on Record Store Day, and this year, it's the Mothers first single, 50 years after its original release. B-side is "Help I'm A Rock 3rd Movement: It Can't Happen Here," which feels particularly apropos since the election. Quantity: 3100http://nickzaino.com/departmentoftangents/wp-admin/themes.php
10" Vinyl:
1. Ben Folds W yMusic – In Concert 2015-2016
If you didn't catch Folds on tour for So There with the classical sextet, this is a glimpse of what the shows were like. Includes "Not A Fan," "Capable of Anything," "Phone In A Pool," from So There and the Ben Folds Five tunes "Erase Me" and "Steven's Last Night In Town." Quantity: 2000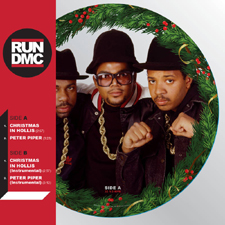 12" Vinyl
1. Run DMC – "Christmas In Hollis"
More Christmas music! And a picture disc, to boot! Run DMC's classic plus "Peter Piper," both in their original form on side one, and in an instrumental format on the flip side. Quantity: 3000
LPs
1. Iggy and the Stooges – Telluric Chaos
Another live reunion disc, this one a double LP of Iggy and the Stooge in Tokyo in 2004, celebrating their 30th anniversary. Seventeen tracks, with old and new stuff, including "I Wanna Be Your Dog," "Fun House," and "TV Eye." Quantity: 1800
2. The Kinks – Sleepwalker
The 1977 album with updated packaging – a gatefold sleeve – on black and white swirled vinyl. Quantity: 1500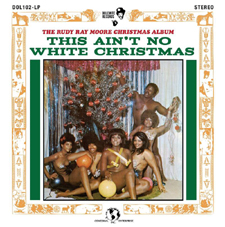 3. Rudy Ray Moore – This Ain't No White Christmas
I have never heard this one, from the man who was both Dolemite and the Disco Godfather. It includes both music and spoken word tracks, a clean take on "Merry Christmas, Baby," and a raunchy version of "The Night Before Christmas." It's described as half heartwarming and half profane comedy. Which means it's probably a good summation of what Moore could do. Maybe don't leave this one out when the kids come over for your family Christmas party. Quantity: 1200
4. Kristen Schaal and Kurt Braunohler – Hot Tub with Kurt and Kristen Live at the Virgil
A double LP featuring performances from Schaal and Braunohler's stand-up and variety show at the Virgil in Los Angeles. Featuring Eddie Pepitone, Beth Stelling, John Roberts, Aparna Nancherla, Karen Kilgariff, Emily Heller, Heather Lawless, Kyle Kinane, Andres DuBouchet, and Eugene Mirman. Quantity: 900