1. Churchwood – Hex City
Churchwood's fourth full-length album Hex City is the soundtrack for the best road house horror movie no one has made yet. Not sure if this is a consciously a concept album, but all hell breaks loose on the title track, "You Let the Dead In," and the images of a world on fire continue through "One Big White Nightmare," "Hainted" "Metanoia," the title track – really through the whole album. (You can hear the whole thing streaming on the Glide album premiere). Things ain't right. Blues and old school rock and roll definitely form the spine of the sound, but Churchwood would give any reviewer fits trying to make easy comparisons to other music. Let's map out "One Big White Nightmare" for starters. It kicks off with a stilted blues riff you'd expect to hear blasting from a hopping juke joint in the middle of nowhere, and then the verses start with a rapping cadence that sounds like a gritty Red Hot Chili Peppers from some dark alternative universe. "Tah-phoon! There's a hurricane comin'/Gonna run it all aground/Gonna wrap them runners up!" sings Joe Doerr with a menacing enthusiasm. The bridge shifts the rhythm from something funky to freight-train rock with a hot harmonica solo. Then it's back to the funky verses and a gospel choir outro that sounds like The Who's "Join Together." That flows into the next track, "Dogs," the most Tom-Waits-like of the tunes hear, a relative of "Singapore." The closing song, "Chickasaw Fire," sounds like Beefheart fronting Primus, and then, what's that? A flute solo? Why the hell not. We left logic at the door with our cover charge. The swirls into a fire of wailing, mournful background vocals, pounding drums, and big, fat distorted guitar, marches for a few bars, and then everything drops out but those haunting vocals. Like a good horror movie, Hex City keeps you guessing. To quote Carol from this season's "The Walking Dead" when presented with King Ezekiel and his tiger, I don't know what the hell is going on in the most wonderful way.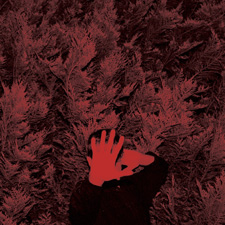 2. Cory Hanson – The Unborn Capitalist From Limbo
On his first solo album, Wand frontman Cory Hanson keeps the psychedelic vibe but trades in the heavy guitar-and-drums sound for something more lush and gentle. There is still a dream-like quality to the arrangements, and the lyrics are as impressionistic as Wand fans are used to. "There will come a day when your brain clicks like a clock," sings Hanson, "And you'll tear down your apartment to be rid of/The unborn capitalist from limbo." The writing is more evocative than logical. The sound is delicate and moody folk rock along the lines of Nick Drake. It's roomy with lots of reverb, which enhances the late 60s folk-rock feel. Where Wand might employ a wall of saturated distortion, Hanson lets a languid violin drift over a chunky, strummy, acoustic guitar. "Replica" echoes Neil Young's "Old Man." The frenetic drums and relaxed strings on "Flu Moon" bring to mind The Moody Blues. The throbbing orchestral introduction to "The Arrival" sounds gorgeous in a good set of headphones. This is not an album to listen to on your iPod while you're going about your day. This is rainy day music when you need to stay home and, as the kids say, chill.