MUSIC
1. The Beatles – Live at the Hollywood Bowl
The Beatles: Live at the Hollywood Bowl occupies a special place in Beatles history, and the band's discography. It documents the early Beatles at their peak before they stopped touring and became a studio band. The material is taken from three shows on their first two tours of America, mostly from August 23, 1964 and August 30, 1965. A Hard Day's Night and Help had made them film stars. Yet to come was the backlash from John Lennon's "bigger than Jesus" comment that, along with the fact they couldn't hear themselves onstage, made their 1966 tour their last. After that, they left the road behind and became an increasingly ambitious studio band, creating soundscapes they couldn't hope to reproduce live. That leaves Hollywood Bowl as the only official live album the band released, which is a shame, because it shows what a powerful band they were in concert.
It's surprising this has never been released on CD before now, even if only for the novelty of a Beatles live album. I got the original 1977 (then titled just The Beatles at the Hollywood Bowl) release as a kid and listened frequently. I tossed it on the turntable before I wrote this and it still sounds great, if you can get past all the trebly screaming from the audience. (A new 180-gram vinyl version will be released November 18). In the original liner notes, producer George Martin explained how he was initially against releasing the tapes. They could only record with three tracks on tape, and for a guy used to having so much control over his recording environment, capturing the Beatles at an outdoor amphitheater at the height of Beatlemania was an absolute nightmare. "The fact that they were the only live recordings in existence (if you discount inferior bootlegs) did not impress me," he wrote. "What did impress me, however, was the electric atmosphere ad raw energy that came over."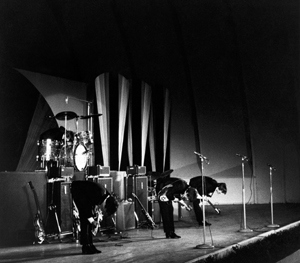 The updated version, released as a companion piece to Ron Howard's upcoming documentary The Beatles: Eight Days A Week – the Touring Years, was taken from the original tapes, new discovered in the Capitol vaults. It includes four songs – "You Can't Do That," "I Want To Hold Your Hand," "Everybody's Trying to Be My Baby," and "Baby's In Black" – not included on the original release. George Martin's son Giles and technical engineer James Clarke cleaned up the screaming crowd. It's still there, of course, but it's not as overwhelming. That leaves more space to hear the band. IF you haven't heard this in a while, it's a pleasant surprise. If you've never heard it, it's somewhat of a revelation. The set kicks off with a churning "Twist and Shout" that clocks in at 1:33. Listen to the taut "Things We Said Today," and how the band kicks into gear when McCartney sings, "Me, I'm just a lucky guy," George and John laying into their guitars and Ringo splashing on his loose high hats. Ringo and George both get their turns at the mic ("Boys," originated by the Shirelles and Carl Perkins's "Everybody's Trying to Be My Baby," respectively). They blast through Check Berry's "Roll Over Beethoven" with abandon. In this setting, "She Loves You" and even "I Want To Hold Your Hand" are played slightly faster and come across a bit less quaint than their studio counterparts. They're having fun, and you can hear it. Catch that near-laugh in Lennon's voice on "Baby's In Black." It's a mystery why that one was left off the original release.
If you want to know why the Beatles hit so big in 1964 this is your answer. They were a kick ass rock and roll band, road-tested in sweaty clubs, making their audience stand up and dance, bending them to their will, making a ruckus. After 1966, there was no more of this, save for the rooftop show from Let It Be, which was intended at one point as a live album (Martin calls it "the ill-fated Let It Be" in the original Hollywood Bowl liner notes). So this collection comes with a bit of melancholy that we didn't get more live Beatles, especially considering they played so well live as solo artists. Glad to have just a little bit more, even if it's just four more songs and less screaming.
Hear "Boys" from The Beatles' Live at the Hollywood Bowl here.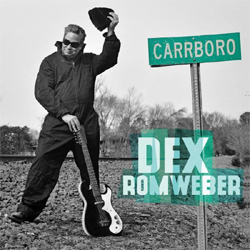 2. Dex Romweber – Carrboro
Dex Romweber has written the soundtrack for your October. In fact, every time I listen to Carrboro, I want to make a campy, spooky horror film just to take advantage of the music. We start with a full moon. A dog howls, and the eerie instrumental "Nightide" kicks in as the camera pans over a sleepy town, catching all the evil creepy crawlies the residents don't know walk amongst them as the saxophone grinds and the theremin-like vocals wail. Our hero is a the lovable town frump, and his theme song is "I Don't Know," Romweber's gritty take on the Jeff Bridges/Ryan Bingham tune from Crazy Heart. He is lamenting his lost love and in a bad place, "walking the backstreets of hell," and looking for trouble listening to the bouncy piano of "Tomorrow's Taking My Baby Away" in a dive bar. He falls for an exotic stranger, but doesn't know she's in town to awaken her long-sleeping rockabilly vampire father, a scene that takes place to the raucous stomp of "Knock Knock Who's That Knockin' On My Coffin Lid Door." (The vampire roll is Dex's if he wants it). Kevin, the rockabilly vampire's lackey, captures out hero and serenades him with the standard ballad "Smile," intending to follow up by torturing him to death. But our hero is able to loosen his bonds, and a fight ensues over the drum solo in "My Funny Valentine," which bears little resemblance to the standard. It all ends with a spirited showdown in the desert to the low-fi twang of "Midnight at Vic's." It seems like the end for the rockabilly vampire. But is it? Everyone goes home on a rockin' note as "Trouble of the World" plays over the credits. It doesn't have to go exactly like that. Feel free to make the movie that forms in your own head with you listen to Carrboro.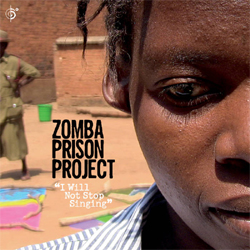 3. The Zomba Prison Project: Volume II – I Will Not Stop Singing
Upon repeated listenings of this album, I wonder what I would have thought of it if I'd been able to hear it before I knew what the project was about. To my ears, steeped in Western popular music as I am, there is deep sorrow, but also a lot of hope and optimism in the voices and the playing. But scan the song titles, and it's clear that there's something more happening, something worth a closer look. That bouncing, eminently hummable tune with the bubbly guitar that opens the album? That's "I Am Done With Evil." The one with that with the whistling and vocal melody that float above a beat you can't help but dance to? That's "Ambush of the Slaves." Even if you don't speak Chichewa, the main language spoken in Malawi, where the Zomba Prison is located, you might be inclined to sing along phonetically with track nine, which is titled "AIDS Has No Cure." The harmonies on "Everything Has An Owner" echo the chorus of Crosby, Stills, and Nash's "Wasted On the Way," although the chances the writer knows the song are slight. Grammy-winning producer Ian Brennan and his wife, filmmaker and photographer Marilena Delli, traveled to Malawi in 2013 to the maximum security Zomba Prison to record the music of its prisoners. They released volume one of the project, I Have No Everything Here, last year, and it was nominated for a Grammy in 2016. They returned earlier this year to record its follow-up. Malawi is the poorest country in the world, and Zomba's prisoners often go without food, and AIDS is rampant. Even without knowing the language in which they are sung, the songs are incredibly moving – it may be hard to reconcile the title of a song with the emotion it produces. And you won't find translations for most of the songs in the liner notes, either. Brennan would rather the listener connect directly with the sound of the music, rather than having them staring at a lyric sheet. So it's just you and the music. Check back on September 12 for a DoT Minicast interview with Brennan to hear more about how the Zomba Prison Project came to be.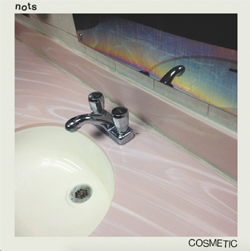 4. Nots – Cosmetic
Cosmetic is an insistent album. Punk, for sure – drummer Charlotte Watson keeps a relentless beat all the way through. Singer/guitarist/songwriter Natalie Hoffmann shouts and scoops around her vowels like an old-school punk. But the corners are often painted with something different. Alexandra Eastburn adds a tremolo-laden synth to "Rat King" and "Cold Line" that sounds a bit like a spacy surf guitar. Meredith Lones can plod on bass, as she does through much of "Cosmetic," until the song opens up briefly to a simple guitar solo and a fluctuating synth. But she can also hold down a song by taking the main riff, as she does on "Fluorescent Sunset." Hoffman and Eastburn are often playful together, weaving bits of noise around each other, like in the lead-up on "Entertain Me," poking around until the drums kick in and the band coalesces into a coherent, pounding unit again. Music for your post-riot wrap-up party.