MUSIC
1. The Divine Comedy – Foreverland
The Divine Comedy's latest Foreverland is definitely a pop record, but of what age? The ornate arrangements on Foreverland, embellished by pizzicato strings, grand flourishes, and wide-open melodies, it brings to mind Gershwin or Rogers and Hammerstein more than anything in the current Top 40. A number of tunes sound like they should be crooned through a megaphone – "I Joined the Foreign Legion (To Forget)" chief among them. Even the concept is a romantic association of a time long past. One could still join the Foreign Legion to forget, but no one mentions it like they used to when people were reading Beau Geste in the '20s. "Funny Peculiar," a duet with singer/songwriter Cathy Davey, brings to mind a colorfully painted stage set of a park in summer and two lovers twirling parasols as they swoon and sing to each other. It's utterly charming. "Catherine the Great" starts with a whirling harp and a majestic horn line before giving way to classic pop beat and an overactive harpsicord. There's a bit of Beatles in there, too. The "ooh-la-las" could have been sampled from "Nowhere Man." Ages shift, timelines mix. And it's all done with a fine sense of humor. Hard not to love the abrupt ending of "Other People," as Hannon signs off with a rushed, "And I blah blah blah." On the snappy chamber pop nugget "How Can You Leave Me On My Own," a panicked lover sings, "When you leave I become a moron, a beer-swilling, time-killing moron/I surgically remove all the green food from my diet/I know I should be reading but I'm too lazy to try it." The Divine Comedy might not be the only band writing baroque pop, but I can't think of anyone whose doing it this much confidence and loveliness.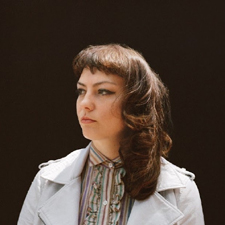 2. Angel Olsen – My Woman
Angel Olsen's My Woman feels like the completion of an arc. Half Way Home, Olsen's debut full-length, established Olsen's talent for writing understated songs with spare, acoustic accompaniment. The folkie sound is mostly gone on the new album, replaced by a more lush, driving late 60s-pop sound. "Forgiven/Forgotten" on her last album, Burn Your Fire For No Witness, were pointing in this direction. On a prior album, Olsen's characters might have pined for a love lost, now we have one who steps up and demands, "Shut up, kiss me, hold me tight." "Shut Up Kiss Me," "Give It Up," and "Not Gonna Kill You" exude a Lou Reed cool, that mix of pointed and playful on top of chordy riffs he used to do so well. "Intern" might have been rendered with a gently-picked acoustic guitar and breathing accordion before – here it's driven by synths with throbbing bass and crystalline ambient waves. "Never Be Mine" is more Nancy Sinatra than Nico. Even in its quieter moments, My Woman is rich and full. Olsen has found a bigger sound and a tougher disposition. And just a bigger presence all around.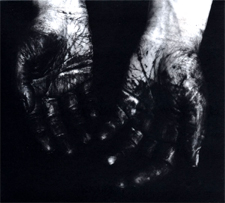 3. Slim Cessna's Auto Club – The Commandments According to SCAC
The Commandments According to SCAC makes for a puzzling little package. The cover is just a pair of stained hands emerging from blackness, same with the only photo on the inside. On the back is just the band's initials – SCAC, not even the full band name – and a listing for ten tracks, each of the a numbered commandment. No listing of band members or production credits. Appropriate enigmatic for a band that's released just six studio albums in roughly 24 years. This isn't so much a collection of commandments as it is a collection of gothic fables that cover everything from retribution to heartache to animal slavery. The morals? Listen to your father. Keep between the ditches. The work is never done in "Commandment 4," but you still have to keep an eye on the homestead while you're working in the field. Over a monster electric twang and marching beat and banjo, the narrator talks of "Dark stains" dotting the landscape and ends the story with the warning, "For all those who treated us wrong, you best prepare yourselves." The high-octane honky-tonk of "Commandment 7" kicks off with the accusation in call-and-response, "There is a hole where your heart used to be," the lament of someone who has finally seen the truth. The music is unquestionable dark, but there's some oddball humor lurking in some of the songs, as well. "Commandment 6" is sung by a horse, whose philosophy is "Nothing's safe," but "I will always leap and this will be my weight." As accepting as he may be of his fate, he is still confused about at least one thing. "I never did quite understand why I can't mount a man," he sings. "Why don't they reciprocate?" The characters are strange, and the sound never settles in one place. It's an Appalachian holler and homespun instruments one minute, and then a great punch of electric guitars the next. Slim and company do like to keep you on your toes.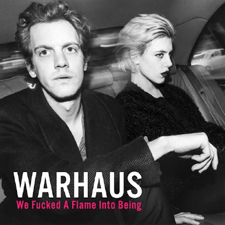 4. Warhaus – We Fucked A Flame Into Being
The title is certainly an attention-getter. But if the title of Warhaus's new album (cribbed from D.H. Lawrence's Lady Chatterly's Lover) turns you off, you might not want to explore much further. This solo project of Balthazar singer Maarten Devoldere puts up a front of danger and seduction, with a taste for the profane. Sonically, the music is low and slinky, with an edge of menace. When this kind of music comes up on a movie soundtrack, it usually means our hero is someplace they're not supposed to be, and they're about to do something that will get them in a whole lot of trouble. "You're so mean, but that's okay/It's more fun anyway," sings Devoldere on "I'm Not Him," the opening track. The album is populated with characters that need love or just stimulation sooner rather than later, but don't know how to connect. "I want a memory," his character sings on "Memory," something that is proving elusive. "I expected to be refused," he sings, "I'll accept it if you choose." A woman expels breaths suggestively in short bursts to set the rhythm for "Leave With Me," as Devoldere and Sylvie Kreusch (that's her on the cover) sing, "Keep your secrets/Keep your danger/Love me baby/Like a stranger tonight." It's achieving the illicit on the way to divine, but the trip often stops short.