MUSIC
1. Quin Galavis – My Life In Steel and Concrete
Let's say you woke up this morning and said, "Today's the day. Today's the day I don the black robe and hood I've been keeping in the closet for the past several years and show the world that this body is merely a shell that protects them from the purging hellfire within, which I will finally unleash and burn the evil and the mundane until I have cleansed the world and every living thing from now on shall enjoy peace and beauty I hath wrought through my sacrifice to bring forth eternal Eden." You're in a mood, say. But before you do all that, pick up a copy of this album. It is the perfect mood music for your quest. That is the length to which I have to go to communicate the amount of dark drama on Quin Galavis's new double album, My Life In Steel and Concrete. He plunges straight into the black from the first droning, distorted guitar and strains of moaning cello on the opening track, "Hand of Light," a primal scream against confusion and despair. The obvious comparison, both in sound and approach to story, is Nick Cave, who, I think it's fair to mention, is namechecked in the press materials. Admittedly lazy of me, but no less apt. They are both storytellers who understand how to channel menace and melancholy into something angular and captivating. The music for "Powell's Rose Garden" is all sawing cellos and ringing, distorted guitars, with several voices competing for space in a spoken word piece that sounds like a walk through a nightmare of a neighborhood. "I knew this block was diseased the moment I set foot on it," Galavis laments. What Galavis knows that some others that attempt to go this dark forget is the resistance. Someone just screaming is far less compelling than someone doing it and thinking they might actually get some relief out of it. After the bleakness of much of the early material, he ends up somewhere very different on the final two songs. With its strummy acoustic guitar and plunking banjo, "Those Little Dreams" sounds like Harvest-era Neil Young, and Galavis sings, "It's on you grow on this spinning rock/I hope you know the power you got." On "Wake Up," the final track, the narrator goes from bargaining to acceptance, begging his lover to wake and then begging her not to, singing, "All life is just a scam/Please lord keep her in your hands." That last movement makes all the difference.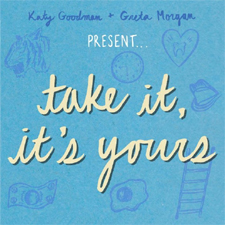 2. Katy Goodman + Greta Morgan – Take It, It's Yours
A funny thing happens when Katy Goodman and Greta Morgan remove all the big, loud power chords and hustling backbeats from these punk and new wave standards – the songs don't lose any of their urgency. It's just a tension of a different nature. Goodman and Morgan have set these stories in a dreamy landscape or breathy backup harmonies, church organs, and occasionally chiming guitars. The Replacements' "Bastards of Young" and Billy Idol's "Rebel Yell" now sound like a lament for better, more turbulent times. Their arrangement of "Sex Beat" has more in common with Fleetwood Mac than Gun Club. The seductive element of the Stooges' "I Wanna Be Your Dog" has never been more clear. And Blondie's "Dreaming" is a no-brainer. The pairing of this wide-open sound with these songs is surprisingly effective. By all rights, Bad Brains' "Pay To Cum" and The Misfits' "Where Eagles Dare" should seem kitschy or jokey when taken outside of their original raucous dressings, but they don't (although hearing such a pretty rending of the chorus "I ain't no god damned son of a bitch" from "Eagles" should bring a smile). Same motor, different chassis.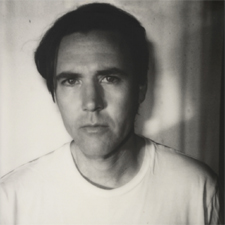 3. Cass McCombs – Mangy Love
This is definitely a headphones album. My first time through, I listened to this on a cheap boombox, and it came off sounding like groovy contemporary rock. Then I put on the cans, and songs like "It" unfolded into something entirely different. It starts with the kind of bass drop that rattles windows coming from a souped-up car stereo. Only seconds later, it sounds like a lost track from Dark Side of the Moon, knotty chords and arpeggiation with a delay effect, and even a swelling background chorus that drifts from the left to the right channel and back. McComb's vocals are relaxed to the point of being detached. There is a bit of a Steely Dan-type sheen of perfectionism on the music. Mellow, jazzy chord progressions, everything well-executed by the backing band, every note in place. The little bits of guitar noise and short, off-kilter piano runs on "In A Chinese Alley" are precisely placed to bounce off the lyrics and work against the groove. You might also want to sit down with the lyric sheet as you listen. McCombs has a stream of consciousness approach that makes the songs a mash of strange, evocative imagery. "I can't do nothing for you, can't you see I have no feet?/We're like two peas in a pod – Netflix and die/Go on and cry," he sings on "Cry." There are social and political ideas lurking somewhere in the absurd fragments. He doesn't often take a head-on approach to delivering such ideas. He's at his most direct on "Run Sister Run." Over a reggae-inflected rhythm, McCombs sings, "They say silly woman can't organize a spice rack/And when we say they we mean us part of the time." Later he sings, "Men, respect your sister and respect your queen/Be good to your woman, my man, and she will free you." Some of the stranger bits remind me of Robyn Hitchcock. Worth putting a bit more effort in to get more out of this music.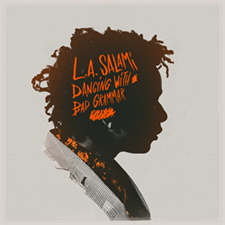 4. L.A. Salami – Dancing With Bad Grammar: The Director's Cut
Bob Dylan looms large at the center of L.A. Salami's (the initials stand for Lookman Adekunle) debut full-length album. The starting point is that early Dylan sound, stories of tough luck and injustice told with a jangling acoustic accompaniment. Minor characters in a minor key, drawn out by a first-person narrator. But he branches off considerably from there. "Going Mad As the Street Bins" starts off as a solo song before Salami tosses out the thorny chorus, "Jesus was a nifty kind of mother." Before you can process what he means by that, he hits you with a blast of metal-loud guitars and shifts the rhythm to tom-heavy drums and a prickly organ sound. Lyrically, he has a way of twisting a phrase to make it linger. "And an idea's the most disarming thing when you're used to the old motions," he sings on "Bins," "But time will wear you down like wine, I wager. And all this comes in many forms/The sun, the sea, the father who had a switchblade to the neck of his own daughter." He also mixes personal stories with broader social and political themes – they are all just daily challenges. The narrator on "Day to Day (for 6 days a week)" talks of smelling his lover's hair in a crowded public place and looking to find she's not there, and then mentions reading a book by Gill Hicks who survived the terrorist suicide bomb attacks on London in 2005 to address violence in the world at large. "In some places far away, that shit happens every day," he sings. He returns to that acoustic sound frequently, but he mixes up rock and pop styles throughout. The instrumental track on "The City Nowadays" is modern rock, with a hooky, pointed refrain, "that's why slaves pay when the price of freedom won't go down." He freestyles the verses and sings the refrains. "Pete the Monkey: The Baptism of Petter Young" sounds like a chant meant for meditation. Salami keeps you on your toes.

5. Dietrich Strause – How Cruel That Hunger Binds
Dietriche Strause is one of the most polished Americana musicians in a Boston scene that has plenty of ace players and songwriters. He's worked with popular artists like Lake Street Dive and Sarah Jarosz (both of whom have some musical history in the Hub). On How Cruel That Hunger Binds, he displays his versatility as a writer with a collection of songs covering a variety of styles. "Boy Born to Die," the track from which the title is taken, has its roots in 60s folk. "Living In Your Arms" is bouncy classic pop that would fit just fine in a set if Sloan covered it (that might go for "So Long So Far," too), and it's kicks off with a killer horn hook. "Around the World" is a dramatic waltz, mournful clarinet playing over a twangy guitar. "Home from the Heartland" sounds like a ballad, but shows off Strause's sense of humor, creating a narrator weary of traveling in the land of revival tents. "When I get home from the heartland," he sings, "All the sin of this life we'll make/I'm coming home from the heartland/There's only so much good work I can take." And again on the sad and jangly "Spring Has Spring." The narrator is trying, without much luck, to get over a former lover. "Girls on bicycles legs like icicles, long from their hips they hung/I'm just hoping I can stop my moping before they ride into the sun." He sings sweetly of the place where he grew up in "Pennsylivania" – "True love like laurels lie home in Pennsylvania," he sings over a spare upright bass, horns and clarinet swooping in sounding like a eulogy. If there's a theme running through the songs, it's trying to find what you once had, whether that's a lost love or just going home.