This is the last of the four podcasts I taped last November at the NorthEast Comic Con and Collectibles Extravaganza, which happens twice a year out in Boxborough, Massachusetts. Philo has had a long and varied career, and we get into his resume straight away in the interview and drill down from there. You've seen his animation work on Disney's The Little Mermaid, The Smurfs, Super Friends, and more. You may even have heard his voice if you're a fan of early animated video games, but I will make you listen to find out more about that.
Barnhart comes from a family of animators – mother Phyllis was an animator and cel painter, and Philo used to go with his dad Dale when he worked as a background artist for Disney. Which is how he was nearly the voice of Winnie the Pooh. We are also both huge Yellow Submarine fans, which I enjoyed exploring with him. He is a delightful and colorful conversationalist.
You can find out more about his work at www.silverphoenix.net, or search for him on Facebook. And you can find out more about Northeast Comic Con's guests and schedule at NEComicCons.com, or search for them on Facebook and Twitter.
This week's feature track is "Permanent Crush" from Matt York's upcoming album, Bruisable Heart. York is an exceptional songwriter and performer, which you already know if you heard him on EP49 of the podcast and checked out his music. I've had the pleasure of playing with Mr. York on a few occasions, and I can tell you, he is a prolific and musically restless fellow. I've heard a couple of different versions of this song and some of the others he's working on, and you're in for a treat when the final album drops early this summer. Look for news about that and York's other work at mattyorkmusic.com and on Facebook and Twitter.
You can listen to and download the podcast from the player below, or subscribe/review on iTunes, Stitcher, or Google Play. Enjoy!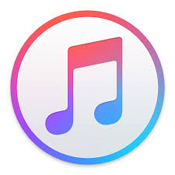 Subscribe to the DoT Podcast on iTunes! [/caption]