This is an inadvertently Nashville-themed edition, as featured interview subject, comics artist/creator and musician Guy Gilchrist, and the musician behind this week's featured track, Ted Drozdowski, ply their trades in Music City. And for the second week in a row, the featured guest has a Jim Henson connection. A bit from his bio – Gilchrist created the Muppets comic strip and worked on Fraggle Rock and The Muppet Babies. But he also took over the comic strip Nancy for a number of years and worked on cartoons from Teenage Mutant Ninja Turtles to The Pink Panther. And if that weren't enough, he's also an accomplished singer/songwriter. Which is why I brought my guitar, in case I could convince him to play a tune or two. Which he does just before the conversation begins, and then later, in separate segment, at his booth at the NorthEast Comic Con and Collectibles Extravaganza.
I was fortunate to sit down with Guy in front of a live audience at the Con, and Gilchrist was also one of the first people I met there. We talked at his booth where he was doing custom drawings for fans. He looked down at my laminate and said, "You're underdressed." I handed him the laminate, and he drew Kermit in a Red Sox cap. The Sox are his favorite team, and since they had just won the World Series, Gilchrist was in a great mood. It makes sense he would appreciate such a pastoral game. It became clear to me as we spoke how much he treasures gentleness and how much he sincerely wants to help make the world a more loving place. Just don't mention zombies to him. You can hear for yourself why. He is passionate and irrepressible. I directed this interview the way a bumper directs a pinball. "That's why they have a panel with just me," he says at one point. "Everybody gets pissed off."
Later on in the Con, I went back to Guy's table to try to get him to sing one of his own songs. I didn't get that, but I did get him singing "Poor Jenny," originated by the Everly Brothers, which you'll hear in the short second segment. You can find out more about him at www.aguygilchristproduction.com, or search for him on Facebook and Twitter. And you can visit Guy at the NorthEast Comic Con this weekend, March 15-17, in Boxboro, Massachusetts. And thanks as well to Gary Sohmers for allowing me to tape my first live episodes at the Con. I've got one more, with artist and animator Philo Barnhart, coming up in the next few weeks.
This week's featured track is "Still Among the Living," from Ted Drozdowski's new album, Coyote Motel. It's an evolutionary step forward from what Drozdowski has been doing with his band, Scissormen. It's more psychedelic, more textured, and at times, more emotional. I don't want to say too much about this, because Ted is the guest on next week's episode and you'll get to hear the story behind this track directly from him. I will say the reasons I chose this track, which opens the album, are that I love the main lyrical conceit, "I'm here, so you're still among the living," he sings, and because it features Ted's epic guitar playing. It's out It's out now, and you can find it on CDBaby, so pick it up!
You can listen to and download the podcast from the player below, or subscribe/review on iTunes, Stitcher, or Google Play. Enjoy!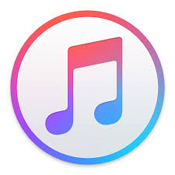 Subscribe to the DoT Podcast on iTunes! [/caption]