This week's episode is a panel discussion with comedians Kathe Farris, Emily Ruskowski, Erin Spencer, and Carolyn Plummer with new music from illuminati hotties. It's the very first time the Department of Tangents was recorded live in front of an audience. The North East Comic Con and Collectibles Extravaganza expanded its podcast panels and its comedy offerings this year, and I was lucky to nab all four comedians on the Friday night show presented by The Boston Comedy Festival before they took the stage. That's BCF founder Jim McCue we're thanking at the end.
I haven't done a lot of panel shows before, but if they are as interesting as this one, I may have to make a point of doing more. Farris, Ruskowski, Spencer, and Plummer all have great stories of how they got into comedy and found who they were as comedians. Farris started and then stopped for years due to family obligations. Ruskowski is a social worker. Spencer bombed on purpose her first time onstage. Plummer has worked every kind of room you can imagine, from clubs to, as she calls them, "dead animal lodges." A good chunk of the conversation centered around identity and experience. And there were some delightful moments where the comics asked each other questions, and I just got to sit back and listen.
Carolyn Plummer

Emily Ruskowski

Kathe Farris

Erin Spencer

This week's featured track, "Pressed 2 Death" by illuminati hotties from their album Kiss Yr. Frenemies. If you like your hooks with a sense of humor, this is the band for you. The songs are witty and fun, but some of the punchlines are in the music. It's a punk attitude, they'll give you a song you can hum and a raspberry. Literally, in this case. Enjoy "Pressed 2 Death" by illuminati hotties.
You can listen to and download the podcast from the player below, or subscribe/review on iTunes, Stitcher, or Google Play. Enjoy!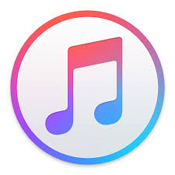 Subscribe to the DoT Podcast on iTunes! [/caption]