This week's episode is a bit different from previous episodes, in that it doesn't feature an interview with one person about their work. For the Thanksgiving week episode, I am celebrating a couple of things for which I feel very thankful, and that it the existence of The Kids In the Hall and Mystery Science Theater 3000. Both happen to be celebrating 30th anniversaries in television this year, so it seemed fitting to put them together. The Kids In the Hall first came together as a group in 1984, but their pilot episodes debuted in October of 1988, just about a month before Mystery Science Theater 3000 began on Thanksgiving day, November 24. I had not previously thought of these two shows as linked, but it warms my heart to think of all of this wonderfulness being revealed to the world in the same year.
So to celebrate, I asked two of the funniest and most thoughtful pop culture ponderers I know, comedians Ken Reid and Lamont Price, to come to the Podcast Kitchen and talk about the history of The Kids In the Hall and Mystery Science Theater, and their own personal thoughts and experiences with the show. It's a long episode, and we wind up tangenting off on everything from Eddie Murphy and The Klumps to The A-Team movie. So if you're traveling for the season, just put this on your electronic audio device and we'll help get you where you need to go.
You can listen to and download the podcast from the player below, or subscribe/review on iTunes, Stitcher, or Google Play. Enjoy!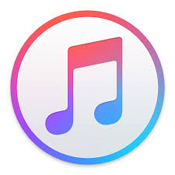 Subscribe to the DoT Podcast on iTunes! [/caption]