I love Halloween, and I live just a few minutes from Salem, Massachusetts, celebrated for the Salem Witch Trials and home of a full month of Halloween insanity through the month of October. You'd think someone would have created a horror-themed festival for the city a long time ago, but it wasn't until last year that the Salem Horror Fest sprung up, and with it the shorts program where I saw Cari Ann Shim Sham's film, The Parksville Murders.
I had just watched a whole evening's worth of great horror shorts, some of which I wound up featuring on the Daily Horror Film Fest. I thought the evening was done, but there was one more surprise left. Out in the lobby of Cinema Salem there were a couple of tables with virtual reality headsets and one more film to watch. A short horror opera in virtual reality. The film was utter insanity. A woman in a bathtub in a room what looked like an abandoned, unfinished shack, surrounded by angels of death. And she's singing opera. It was an overwhelming experience. If you get a hold of some VR headsets and watch this in your own home, you'll want to be sitting down. Everywhere you look there is something ominous to fill your eyes. And the music fills your head. There is no escape for your senses.
The Parksville Murders:

The whole film is online and embedded in the accompanying post. You can watch it without the headset, but I'd urge you to wait until you can get the full experience, either at a screening or with the headset. It's currently featured on the on a couple of VR sites, including Inception and Jaunt.
Let me explain Cari Ann's self-description. She is a director, photographer, dancer, choreography – a wide array of talents she brings to bear in all of her projects. She got tired of listing them all, so just calls herself a "wild artist." I initially sought her out to do an e-mail interview and talk about Parksville for the Daily Horror Film Fest, but wound up speaking with her by Skype. So we were able to talk about some of her other work, like the new stage show Halfway To Dawn – The Strayhorn Project, about musician Billy Strayhorn, and a film she made that was screened for the United Nations General Assembly.
Our featured track this week is the title track from The Chandler Travis Three-O's new album, Backward Crooked From the Sunset. If you listened to The Department of Tangents Podcast Episode 25, you heard how brilliant Travis is and how diverse he is as a songwriter. We spoke mainly of the Chandler Travis Philharmonic in that episode, but the new album is from his Three-O project, which is a trio plus Travis.
Typical of Travis, the new album is hard to classify, stylistically. There is a serenity and even whimsy in the sound, an easiness. Berke McKElvey's clarinet sounds especially warm throughout. But Travis doesn't stand in the same place for too long. "Disappointment" is a simple toe-tapper interrupted by an orchestral blast halfway through, and there is an instrumental in each half of the album to balance things out. And the lyrics often agitate against the serenity of the sound, with songs like "Disappointment," "Shut Up," and "Settling for Less." The optimism in the title track is hard-earned. "Life goes on, it always has – it doesn't care what you've been doing," sings Travis, "Miracles will find you all the same."
You can listen to and download the podcast from the player below, or subscribe/review on iTunes, Stitcher, or Google Play. Enjoy!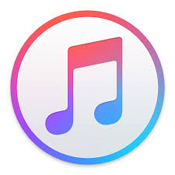 Subscribe to the DoT Podcast on iTunes! [/caption]