1. Bob Dylan – The Real Royal Albert Hall 1966 Concert
So you don't have the money for the full 36-CD set of Bob Dylan: The 1966 Live Recordings, released last month. And you already have the "Royal Albert Hall" show from the Bootleg series (the one during which a fan yelled "Judas!," and which was actually from the Free Trade Hall show from Manchester, England and was mislabeled for years as an actual bootleg before Dylan released it himself). Today, you have some middle ground to work with, because Dylan has released a double-disc set of The Real Royal Albert Hall Concert. Following the format of the shows form the '66 tour, the first disc is Dylan solo, and the second is Dylan electric, backed by future members of The Band with Mickey Jones subbing for Levon Helm, who had gotten tired of being booed and went to Houston to work on an oil rig.
Listening to this show, it was easy to hear what Dylan was after. The acoustic renditions of "Vision of Johanna" and "It's All Over Now, Baby Blue" are fine and engaging. And you barely notice there's a crowd until they erupt in applause for the closing number, "Mr. Tambourine Man." But that's where Dylan was. The second disc is where he wanted to go. That opening blast of sound on "Tell Me, Momma," the way he sneers the verses — if he'd released ten years after they'd have called it punk. You can feel how loud these shows must have been. Dylan and the band ride these songs like a machine, turning "Baby, Let Me Follow You Down" and "Just Like Tom Thumb's Blues" into a glorious soul-stirring racket. On the second disc, it's clear there is an audience present, and Dylan is in fine sparring form. He's not necessarily trying to quiet them down. When they get loud, he eggs them on, saying, "These are all protest songs, now, come on." Later, he seems to isolate a particular heckler, though it's hard to make out what was being shouted, Dylan responds by saying, "Why don't yo come up here and say that?"
The standard history of The Band is that backing Dylan on this tour gave them the platform establish their own reputation on Big Pink a couple of years later. That's all fair and true, but it's fair to say Dylan got a sizable return on that investment in these shows. Rick Danko provides the foundation on bass, a sturdy jumping off point for the rest of the band (even Jones, at some points). Richard Manuel on piano is part of that rhythm section, too, though you can hear step out on occasion. Garth Hudson provides the classic Dylan organ sound. And if you forgot that Robbie Robertson was once a prized gunslinger, here's your reminder. He would sublimate his guitar playing with The Band for the sake of the song. But the object here is to be loud, to smack the audience around a little and wake them up from the reverence they showed in the acoustic set, and Robertson is the prime mover in that effort. If you picked up the companion disc to Robertson's memoir, Testimony, you heard a bit of this on "Rainy Day Woman #12 & 35" from the '74 tour and on the Hawks tracks. But it's even more up front and raw on the Albert Hall disc. If the object was to shake up his audience, Dylan could not have found a better band.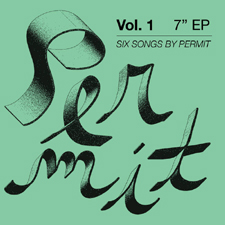 2. Permit – Vol. 1 Six Songs By Permit (EP)
Fast, furious, and full of noisy guitar hooks, Permit don't leave anything to waste on their debut EP, Vol. 1. Six songs, just under eight and a half minutes total, and each song is numbered – "Track #1," "Track #2," and so on. And it's just two of them – Drew and Jack – making all of that noise. It's punk in velocity, classic rock in its approach, and about as much fun as you can have in under nine minutes (probably – some of you can probably beat that time, but I don't know all of you, so I won't assume). It reminds me of some of my favorite Superchunk songs, like "Package Thief" or "Hyper Enough." And if I write any more, it'll take you longer to read this than to just listen to the EP, so here's "Track #6."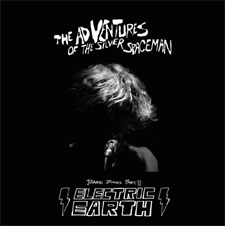 3. The Adventures of the Silver Spaceman – Bare Bones Part II: Electric Earth
What started out as a solo project from Zachary James Ellis is now a full band, a trajectory that started in 2015 with Sun Songs and Bare Bones Part 1: Oxygen Is Flowing Although the Bag May Not Inflate. Ellis is a multi-instrumentalist, and the first two TAOTSS releases sound like a singer/songwriter following his whims, filling out arrangements born on an acoustic guitar. Bare Bones Part II sounds like a cohesive unit. There's a personality that carries over from track to track, the way Ellis and Susman work together as guitarists, clean chiming rhythm with buzzy melodies on top, and Sam Yield and Jeremy Sampson driving on bass and drums. The overall sound is warmer and less lo-fi than the last EP, as well. That helps to bring out the mellow psychedelia of "Still In Love," and gives some extra punch to a freakout like "Breath of Fire (Reprise)" and the swiftly moving "Electric Earth." "Weather King Part II" is a bit of an anomaly, a bouncy guitar pop tune surrounded by slow burns and rave-ups.