MUSIC
1. Lydia Loveless – Real
Lydia Loveless used to hurl scorn and reproach with fistfuls of brickbat. Now she does it with a shiny new cruise missile. Gone is the thrash and twang of her 2011 debut, Indestructible Machine. Real completes a transition that started on 2014's Somewhere Else to a more polished rock and roll sound. It's obvious from the first chord of "Same To You," a raking up the strings on a clean, ringing guitar with a deep tremolo set against another electric guitar, smoothly sliding a quick melody. The space between the bass and drums makes for a nicely grooving pocket. Loveless's backing band is a precision unit, playing lush arrangements. There are some dreamy moments, too. She sings, "Give me just a little bit longer to get over you," over a wave of harmonies on the poppy "Longer." "Out On Love" has more in common with the Police than with "Bad Way To Go." On the title track she sings, "you can just hold my hand if you wanna run away with me," and the chorus for "Bilbao" is "Marry me, there's nowhere else I'd rather be." But Loveless has not gone soft. Far from it. She has rounded into something more complex and maybe more complete, but she still has plenty of grit and venom. "Same To You" is polished sonically, but the story is rough. "If I say another word it'll be my last," she sings to open the song, "I can tell by the color of your face you're mad/I'll have to take a few so I don't talk back/Well it's gonna be one of those days." It's the story of a woman struggling to leave a relationship she knows she needs to leave behind. On "Midwestern Guys," she laments a man who wants to "make love, not fuck" and sings, "These January nights/They really make me hate my life/And I want to get into a fight." And while "Longer" is a pretty pop tune, but she prefaces the previously mentioned line with, "I need to get a clue." The old Lydia is alive and well. She's just got a couple of new ways to wallop you.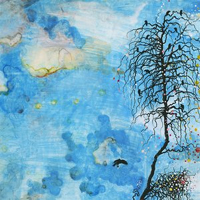 2. John Paul White – Beulah
Beulah is a new beginning for John Paul White. It's his first solo album since 2008's The Long Goodbye, and his first since The Civil Wars called it quits in 2013. White tried to disconnect from a life in the spotlight in the past couple of years, returning home to Alabama and co-founding Single Lock Records. He says he didn't want to write these songs, actively fought against writing new music, which is surprising, listening to the album. The songs on this collection sound unhurried and natural. They poured out of White against his will, apparently, so it would have been forced for him not to create them. The production is subtle, certainly more so than was the case on Goodbye, but still full. Strings and otherworldly harmonies drift in and out of "Make You Cry," caressing certain passages, and in places, a single-note piano line emphasizes the melody. "Black Leaf" is mostly bass, guitar, and voice, with spare and carefully placed piano chords and a Beatle-esque organ sound lifting one phrase into another. "Fight For You" and "What's So" echo of "Barton Hollow" in structure, with overdriven guitar layered over acoustic-driven dark folk. The Secret Sisters sing harmonies on "I've Been Over This Before," which sounds like a classic country song that would have sounded fine on the radio 50 years ago. There are only a couple of tunes with a drummer laying down a backbeat behind a kit – "Hope I Die" and "The Martyr," mainly. The former changes modes like a mood ring, slinky one moment and soaring the next. But the core of every song is White's singing and acoustic guitar. No matter how they're arranged, it's easy to imagine White singing them himself on a stage somewhere, one man, one guitar, and a microphone.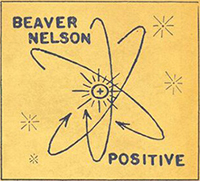 3. Beaver Nelson – Positive
Nelson has long been one of my favorite songwriters, since I heard his debut album The Last Hurrah in 1998. He can be sarcastic and funny, or dream earnestly through his music, and those things aren't always easy to find in one writer. The recordings on Positive are all new, but some of the songs ("Willing and Able" and "Bad Movie") stretch back a couple of decades to when he was struggling to get that first album, having a few early albums shelved. It's an album that calls for recalibration, for a time out so each of us can individually look at how we treat ourselves and each other. And that starts with from line one of "Well, Well, Well," the first song on the album. "Can we go back a step to where we used to be," he sings, "I could use some help from history." That flows into, "One Tough Love," which is both affirmation that we can help each other last and acknowledgement that ultimately, we won't. So that begs the question, "Are You Positive?" which is the next track. "Are you positive," sings Beaver, "I hope I am/Long as I live." Now that you're in the right mindset, the next question is, are you "Willing + Able," a Replacements-like rocker that tells you, "If you can't back it up/Then just pack it on out of here." The songs tell a story together, of reflection and kindness, respect for independence, and passing down a sense of adventure and lightheartedness on to future generations. When I listen to this music in the context of the screaming voices on TV and the frantic all-caps on social media during this election season, I can't help but find comfort in the words. Just hope enough people sing along.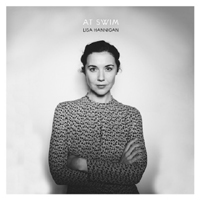 4. Lisa Hannigan – At Swim
I am a recent convert to Lisa Hannigan's music. I first saw her almost two months ago in a YouTube video singing with Joe Henry, and wound up watching a series of charming and creative videos for "Life," "Knots," "What I'll Do," and "I Don't Know." Wonderful songs, and so much evident joy, especially on "What I'll Do." Brilliant she found a carnival ride that lasts basically as long as the song to shoot the video. So I was happy to see that not too long after my discovery, she had a new album coming out. Where her previous two albums, Sea Sew (2008) and Passenger (2011) were serene and often playful, At Swim is more austere and somber. Hannigan mentions in the press notes that producer and The National guitarist Aaron Dessner didn't want the album to "sound too pretty, he wanted it to have a texture rather than have big arcing melodies." The songs were also inspired, in part, by Hannigan's time in London, away from her familiar Dublin home. That influenced the album's tone, but the chilly surface of the music often belies its vitality. Sung a cappella, "Anahorish" is a graceful rendering of Seamus Heaney's poem of the same name. "Prayer for the Dying" is achingly gorgeous. It shows off Hannigan's vibrato and her Roy Orbison-like ability to stretch a phrase over chord changes. Even in something as bleak as "We, the Drowned" there is an existential defiance. "We know not the fire in which we burn," it goes, "But we sing and we sing and the flames go higher." "Snow" imagines a couple "watching the city lose color and sound" in the winter weather as the bond between them dissolves, a terse arrangement that finds them facing different directions. A crystalline beauty.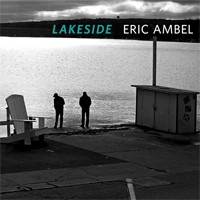 5. Eric Ambel – Lakeside
Most music fans probably recognize Eric "Roscoe" Ambel from the albums he's produced for Bottle Rockets, Blood Oranges, Nils Lofgren, or dozens of others. And it's been more than a decade since he's released an album of his own. Lakeside is a happy reminder that the former Del-Lord is a fine musician and songwriter himself. Lakeside is what good Americana music is all about, soaking up a multitude of sounds and influences and making them your own. The obvious example of this is his cover of Gillian Welch and David Rawlings' "Look at Miss Ohio," which fuses the original approach with a mellow Jimi Hendrix-style guitar, letting loose with a downpour of a solo, even quoting "Hey Joe" as it rumbles to a finish. That's followed by a ragged take on the standard rocker "Money." Ambel and producer/ multi-instrumentalist Jimbo Mathus cycle through bright rockabilly ("Here Come My Love"), blues ("Don't Make Me Break You Down"), punk ("Massive Confusion"), Neil Youngish feedback ("Hey Mr. DJ"), and country weepers ("Cryin' In My Sleep") without a song ever feeling out of place. Tasty stuff to satisfy a broad Americana rock and roll palate.

6. The Stray Birds – Magic Fire
The press release for this, the Stray Birds' fourth album, that came from Folk Alley name-checked Levon Helm in the first line, and included a link to preview the full album. This music would soothe those worried about the legacy of Helm and The Band, it promised. The album was produced by longtime Helm-collaborator Larry Campbell, and indeed the first strains of "Shining In the Distance" do echo "When I Paint My Masterpiece," the Bob Dylan tune The Band originated on Cahoots. The rest of the album won't conjure images of Music From Big Pink for most listeners, but it does incorporate a lot of Americana sounds into a smooth, unified sound.

COMEDY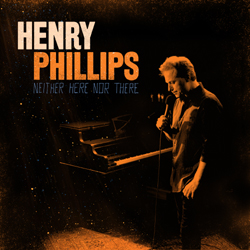 1. Henry Phillips – Neither Here Nor There
Previously available exclusively on Audible's "Audible Channels" service, comedian and musician Henry Phillips's new album, Neither Here Nor There, is now available across the full range of digital formats. A collection of songs, stories, and jokes, that album is taken from Phillips's comedy special, which was released Monday on Vimeo. Phillips is an affable and often profane fellow and a talented guitar player. Often, the stories work better than the songs. "Fresh Out of Blues" is a blues song about a guy whose life is pretty good, not a terribly novel idea. The introduction, however, in which Phillips explains how he sold his soul to the devil to play guitar, is much funnier. Immediately after he signs on the dotted line, he tells the devil he doesn't feel like he can play yet. "What I was thinking is like, you know," the devil replies, "every Monday we could get your started on some chords and some theory." Phillips said he thought the whole idea was that he'd be able to play guitar instantly. "Well, no," says the devil, "you've got to practice." The more purposefully offensive stuff, like "My Favorite Jew" or "The Bitch Song" don't land as well. But his "Guitar Pill" scam is goofy and funny, and he's got some nice guitar chops. When an interviewer asks what his two favorite things are, he says, "Cooking and masturbating," and leaves a nice pause before saying, "and I don't really know what the second thing would be." "What Do You Want Me To Do About It" is clever and well-constructed, until he gets to a profanity-laced verse inspired by The Wire. I've got no problem with profanity, but it feels tacked on here. Some of Phillips's best stuff comes when he opens up a bit and tells a personal story about the embarrassment of getting off of an elevator and walking into a wall or observing an awkward conversation between two guys at a wedding. His humility is appealing.

Henry Phillips: Neither Here Nor There from United Comedy on Vimeo.